The resumé is dead.
Leap Course is a 12-week guided experience to create new opportunities and take your next step in your work and life.
In this course you will learn how to create your own opportunities that launch you forward in your career.
But what does that really mean?
The landscape of work is changing. The average individual graduating college will have 37 different jobs throughout the course of their life. New jobs are popping up every day. With the internet you can get in touch with almost anyone and learn almost anything. Yet people remain unemployed and in a recent Gallup poll almost 70% of people were unhappy with their current jobs.
So how do you navigate such a tricky landscape and create your OWN opportunities that launch you into your next step?
Designing Experiences
Experiences are the most transformative way to learn and grow in your career and create opportunities. Real-world projects, apprenticeships, internships, and passion projects help you build your community, learn new skills, and show others how you think and engage the world. They help you gain clarity around your next step. And, not just when you are young...but all throughout life. That's how you leapfrog those that go the traditional route.
But how do you design them? How do you set up work with a company or team? How do you structure a project that is beneficial for both you and the other party?

We're going to show you how to leap from wherever you are and into these new experiences. In this course you are going to learn how to work through the feeling of being stuck. So that no matter where you are or what circumstance you are in you always have the know-how and ability to create opportunities for yourself. And not just opportunities, but ones that you can thrive off of and enjoy doing.
Think of this as your own mini Experiential Masters, but without the massive debt.
"I've wondered how I can use my business background to create new meaningful solutions in the world. Ei gave me the structures and rhythms to assist me in this incredibly important journey."
— Zak Tracy, Business Developer and Entrepreneur
A new kind of experiential online course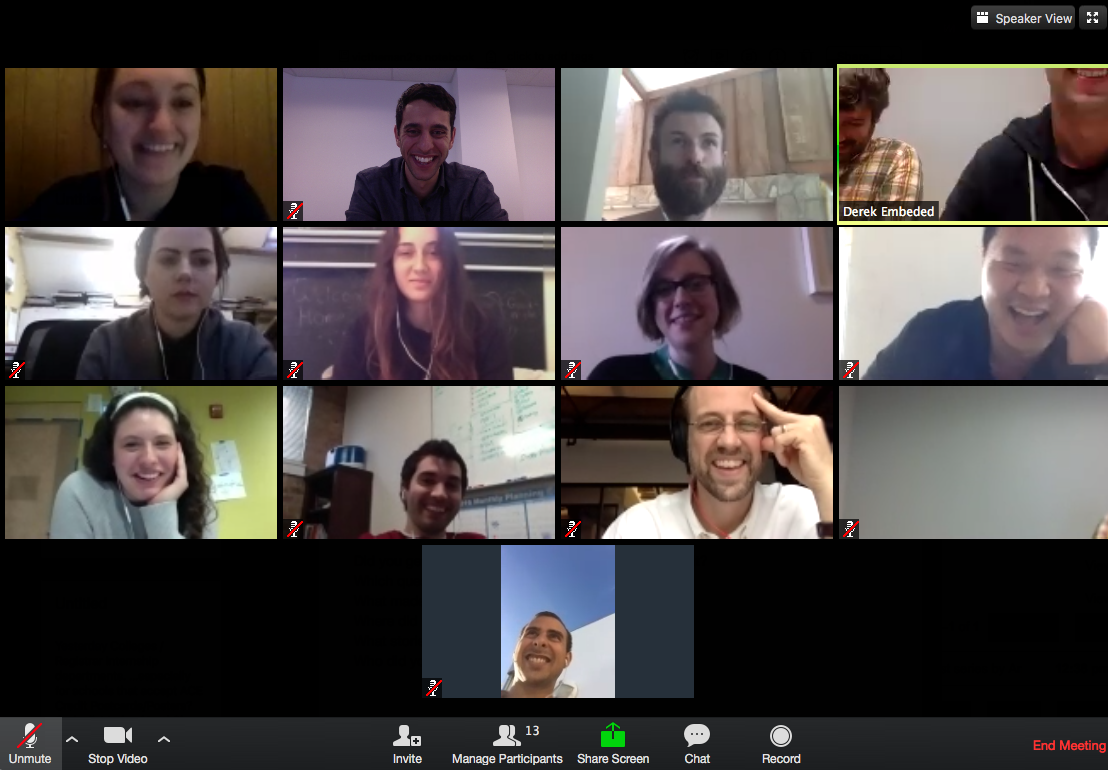 A cohort of peers from around the world
You won't be doing this alone. Each week you'll be connecting with a small group of fellow Leapers to share progress and collaborate on activities.
Your own Community of Support
One of the most important elements of the course is learning how to build your own community of friends, mentors, and colleagues who will push you forward and support you along the way.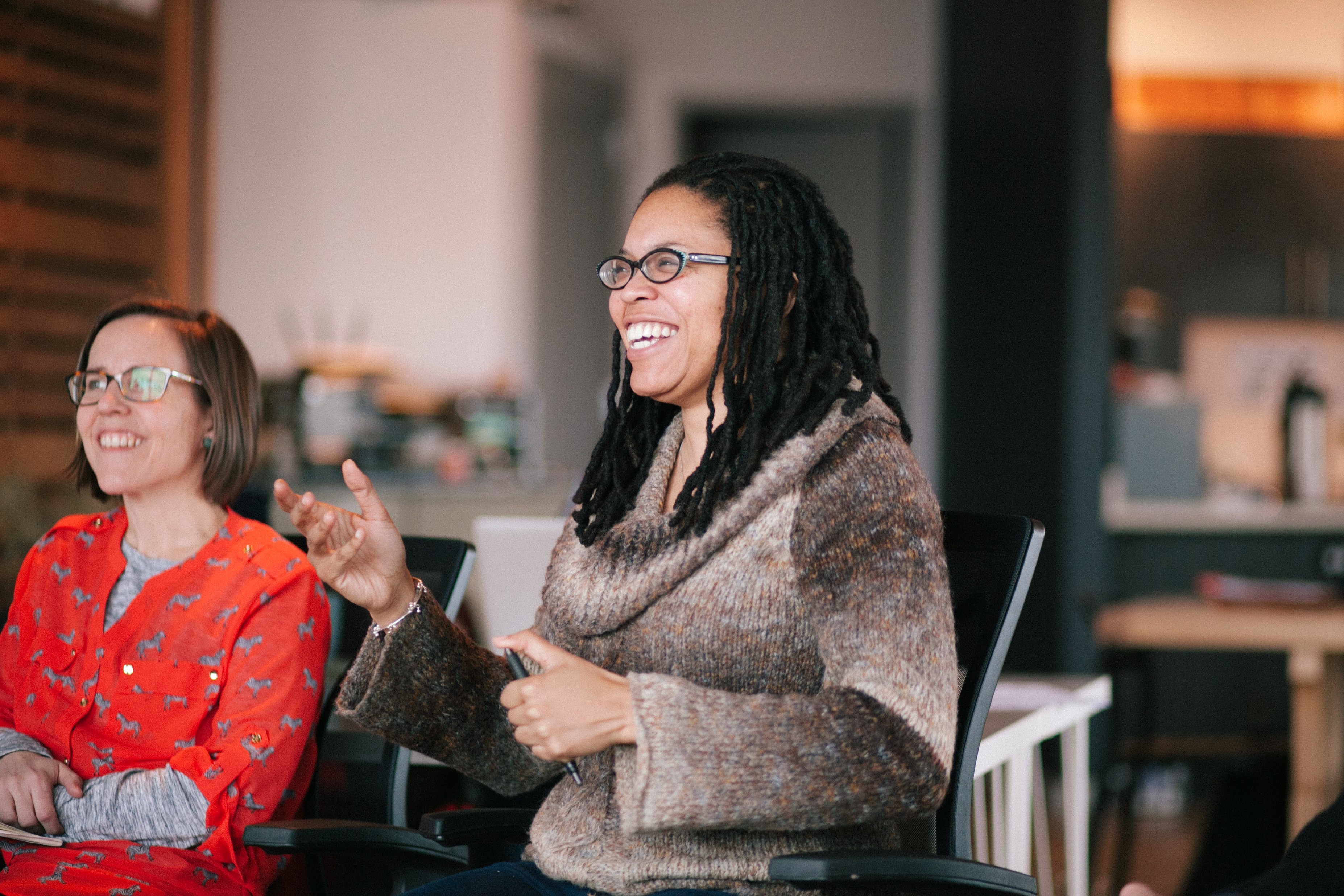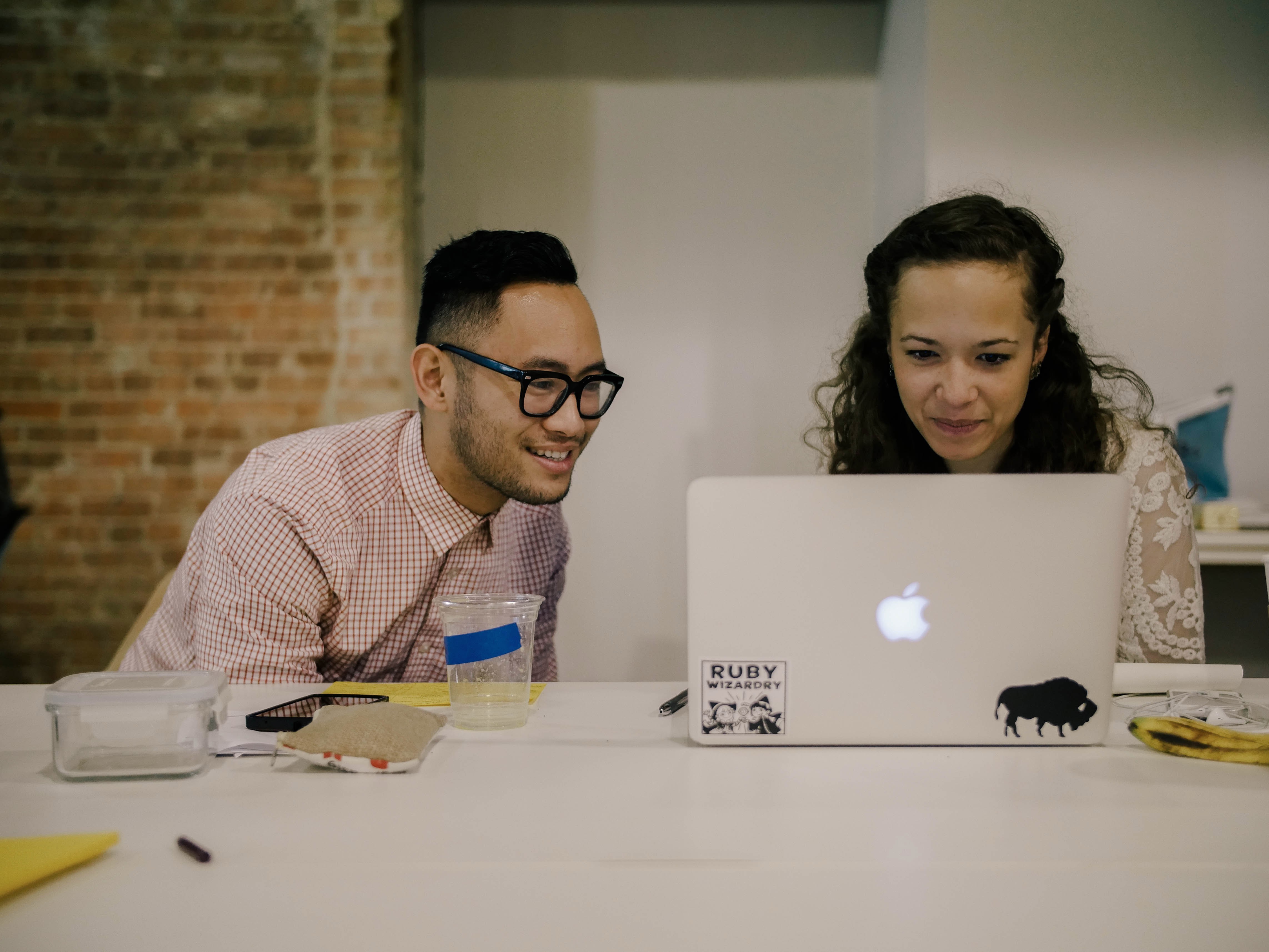 Office hours with Ei team
If you're feeling stuck, have a question, or just need some inspiration, you'll be able to chat with us during regular office hours.
---
This will be a hands-on learning experience. Over the 12 weeks, you are going to identify an internship, internal work project, or personal project you want to complete, set up your opportunity and see it through till the end. And we'll be there with you through weekly lessons and discussions.
Think of this as your own mini Experiential Masters, but without the massive debt. We built Leap Course as a way to help you take the next step in your life and career if a degree isn't right for you. Leap Course is our way of sharing everything we've learned with you – right where you are.
Who Is This Course For?
The Gapper
College student creating a gap experience before or during college.

Explorer
Young professional looking to structure a career exploration process & hone key skills.

Pivoter
Early to Mid-career professional looking to radically shift careers or industry.
You want to design your life, wake up excited and do cool things. In this course we're going to show you how.
You'll learn how to...
Design an apprenticeship, position or personal project and use that experience to launch into your next steps

Scope projects and structure proposals to a team to display the value you can add and increase your chances of landing new opportunities

Build a community around your experiences and engage them online so you are never alone in your endeavors

Negotiate pay for your contribution so that you can not only do what you love but do it while thriving financially
Document your experience using photography, videography, and writing to craft and share the story of your work in a compelling way
"After getting to know other leapers and checking in during the program, it was really special to see the thoughtful, personal and specific leaps comes to life."
— Hannah Qualley, Senior Account Executive, Leo Burnett
But What Have People Done With Leap Course?
Apprenticeships
Much of what we've included in Leap Course is what we use in our in-person courses. Our Fellows have taken these concepts and designed apprenticeships with architecture firms, ad agencies, galleries, technology companies, and startups. Here are a few examples:
Watch more of their stories here. These short-term experiences can be used at any time in life to change careers or catapult yourself ahead in your career by learning from masters in your industry. We'll help you design your own.
Creative Projects

Lumi - the magnetic light
Open a new cafe and marketplace focused on thoughtful food and intentional space
Personal & Social Projects
Move from a convention teaching to role to a teacher artist at a theatre company.
Draft a nonfiction book about balancing life as a mom and wife.
Plan a 5k run to raise funds and awareness about homelessness.
Help small urban farms connect with local restaurants and stores.
Course Structure

Discover & Prepare (3 weeks)
The first three weeks of the course will be the most intensive, with lessons three times a week. This is when you'll be discovering what experience you'll want to design and how to set it up.
Act (6 weeks)
Once you're started in your experience you'll be meeting regularly with your cohort to share progress and give each other support and feedback. We'll also be keeping you inspired along the way with tips, stories, and guest interviews.
Share (3 weeks)
At the end of the course we'll come back with two lessons per week about how to reflect on what you've been learning and craft killer stories you can share with friends, family, and future employers.
Plus You Will Receive

Expert Guidance & Office Hours
Each week you will get to talk live with our experts that usually charge $100s an hour to speak with.

Physical Guide and Sample Copy
Save hours of researching and writing with access to our guides and exact scripts we use.

Entrance Into Our Slack Community
Chat live 24/7 with the course community and network with other Leapers.
And An Exclusive Digital Certificate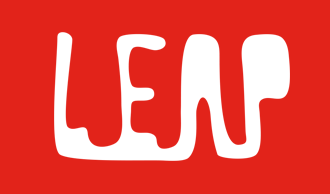 Upon completion of Leap Course you will receive an exclusive certificate and digital badge that can be integrated into your LinkedIn and social profiles as a way to share your experience with friends, family, and future employers.
"I almost went to grad school but instead I used Ei to design my own experiences."
— April Soetarman, Designer, NBBJ
What Our Participants Are Saying
"I felt a sense of accomplishment as I worked alongside an incredible team driven to design a better world."
— Toph, Ogilvy & Mather
"I've built a network of people I can rely on."
— Lance, Freelance Journalist
"The skills that we are focusing on are skills that I feel like we will have forever. And they are super applicable!"
— Joe, Folkways
"This launched me into my next step with more confidence and clarity."
— Mūff, Rancho Regeneración
"Don't just study it – experience it!"
— April, NBBJ
"This gave me the framework to explore alongside masters of their craft while cultivating a purposeful skill set."
— Olenka, Bunkhouse
Designed by: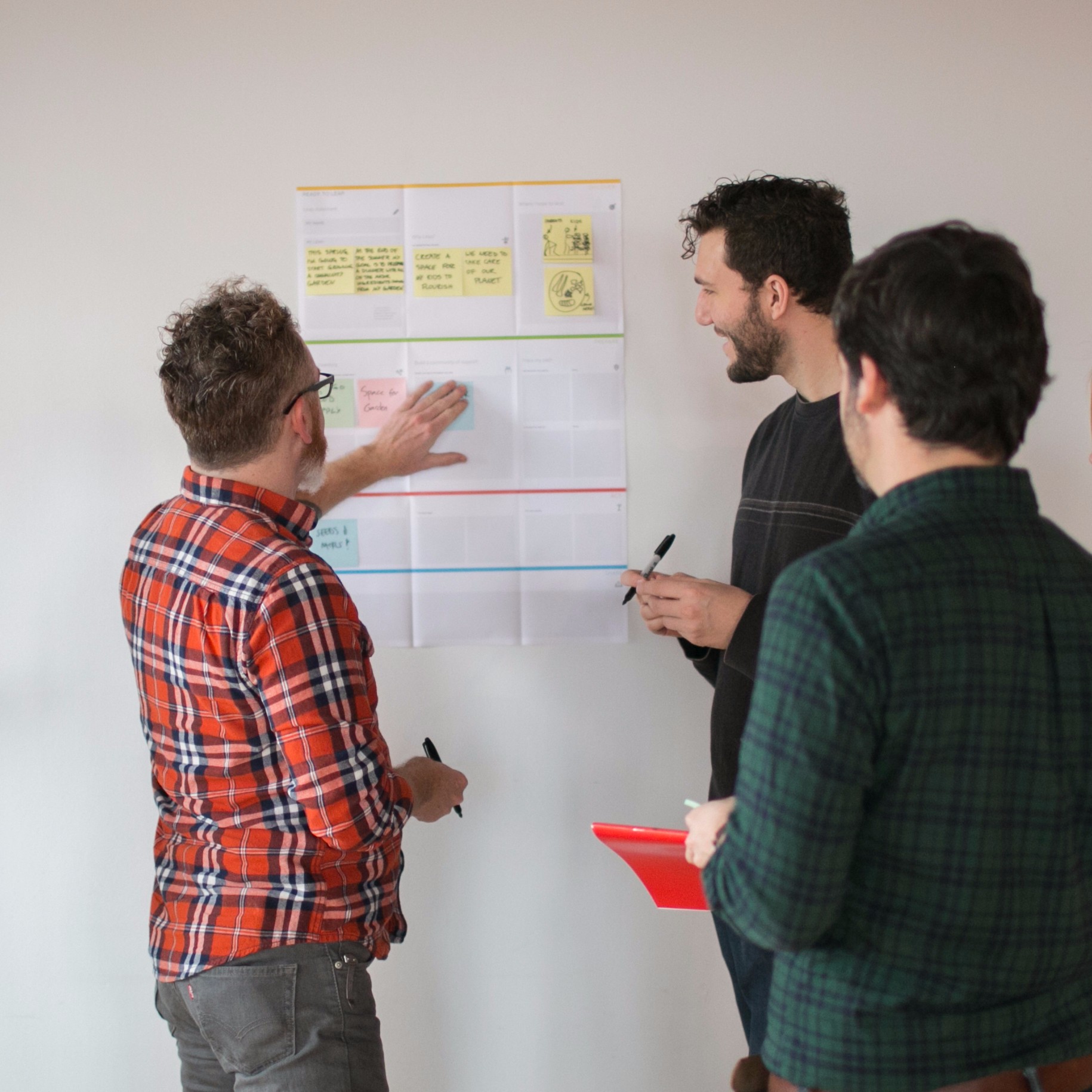 We are a Higher Education program with a mission of establishing experience as a credible form of learning, and equipping individuals with the tools to transform their world.
We lead 3-month and 12-month programs for college and graduate level students.
With a core curriculum in Design Thinking, Storytelling, and Business Operations, our students have ventured into work experiences in industries ranging from VR/AR to Organic Farming. Meanwhile, our team of educators have worked alongside incredible leaders from Stanford's d.school, Leo Burnett, and Google.
Together, we built Leap Course as a way to help you take the next step in your life and career without going into massive debt if a degree isn't right for you. Leap Course is our way of sharing everything we've learned with you – right where you are.
We've been featured in:

Frequently Asked Questions
I work full-time, can I still take this course?
Absolutely! This course was designed to be flexible for students and professionals to work around their own schedules and design an experience that fits into their lives. Course materials can be accessed and completed any time once a lesson is made available, and should take about 4-6 hours per week.
Are there specific class times?
Each lesson will be made available on a Tuesday, Thursday, or Sunday, but the activities can be completed at any time. Once a week there will be scheduled time to meet and collaborate with your cohort of fellow students on video chat.
What does a week of class look like?
You'll be spending roughly an hour a week watching short videos and reading lessons, stories, and examples, and then 3-5 hours a week applying them to your own project through individual and partner activities. The time required for your own project/experience will vary depending on how much time you have or want to invest. We're going to push you to make as much progress as you can by the end of 12 weeks.
What is the price of the course? Do you offer payment plans?
The price of the course is $750, but for our first class we are offering a discounted price of $550 if paid in two installments. If you would like to pay the course in full at the beginning, the total price is further discounted to $497. The 2-part payment plan has a deposit of $275 and an additional installment of $275.
What if I am unhappy with the course?
We would never want you to be unhappy! If you are unsatisfied with your purchase, contact us in the first 14 days and we will give you a full refund.
How long do I have access to the course?
After enrolling, you have unlimited access to this course for as long as you like - across any and all devices you own.
I don't see my question here. How can I get it answered?
Click here
to ask us any question you have about the course